As the airplane lifts off into the visible smog, I am sad to leave a city I didn't really even know and country I didn't really even love. But even if this place hasn't meant that much to me, there were endless moments to love, and certainly many people. Needless to say the three people I came here to visit, but also: the tea lady and her awesome kids, all the children in that one village, Abby: my long vest friend, the nice hostel people in Xi'an, running man and his entourage, outdoor gear store guy, and countless smiling faces everyday.
I think another reason I feel a little sad leaving China is that this project, the Silk Walk, feels tangible now. I've never been on an expedition that means so little to me. I realize that sounds horrible, but bear with me. To join a project that is someone else's vision, that someone else planned and implemented, and that I've had a relatively small role in, that's totally new to me. Typically when I go on a trip, whether it's a canoe expedition for Outward Bound or just a few weeks traveling abroad, I know all the details. I have the map, the food plan, the transit options, the list goes on and on because I. Must. Have. Control. To join these guys in their passion is something different, something special.
I guess my purpose with the Silk Walk has always been photographer/videographer/documenter, but I have often struggled to see and feel my purpose. And I think before I joined the walk for three weeks my purpose here was especially hard for me to grasp, and my project within the Silk Walk was impossible for me to see. But now this thing finally feels a bit more like mine, or rather that I'm a small part of it now. I still feel inadequately prepared to capture something so grand, but I'll do my best and we'll just have to see where that gets us.
I suppose I should also mention what it was to spend three weeks on the Silk Road with these guys. It was hard jumping in almost three weeks into the Walk because the guys had already gone through the pains of breaking in their bodies, so I tried to just shut up and keep up. But also, they had already established a lot of habits that I had to just jump into as well. It was fun actually! Like a puzzle at times. It was exciting to be a part of the day to day decisions that we usually don't hear about, even if sometimes the process to come to a decision was so slow it nearly killed me. It was amazing to travel with these guys so early on in their journey, and watch as their systems were tweaked, fine-tuned, or even overhauled, and just see them get into their rhythm.  And, it was a lot more too...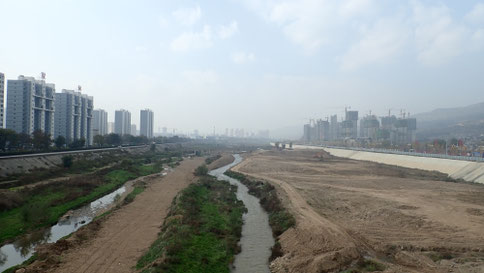 It was an opportunity to get stuck in Tianshui long enough to start to like it, despite it's smoggy concrete jungle vibes.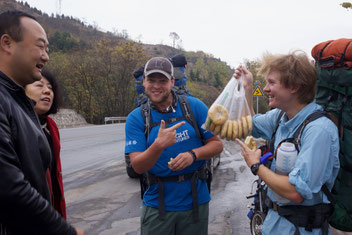 It was meeting people in Tianshui who kept us there. Building those connections between people, just like they said we would.
It was noodles. So. Many. Noodles.
It was watching Pat take a deep breath and dive into conversation whenever we met new people that wanted to know what the hell we were doing.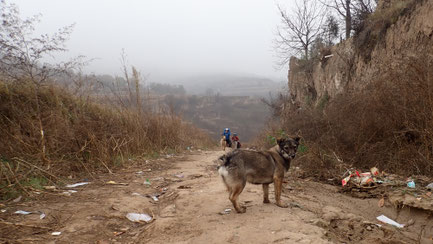 It was connections with more than just people…particularly our great and short friendship with Eleanor the street dog.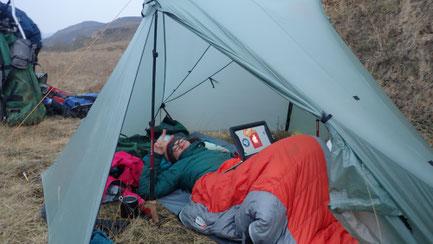 It was a new addiction to Stranger Things and a discovery that movies in the tent are just as good as they sound. As is doing computer chores in your sleeping bag.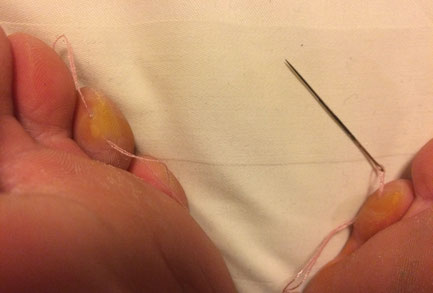 It was blisters. And new ways to treat blisters.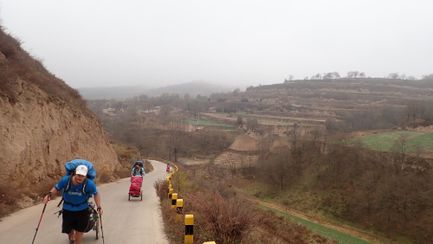 It was amazing views after obscene switchbacks, where sand-laden trucks were struggling almost as much as we were.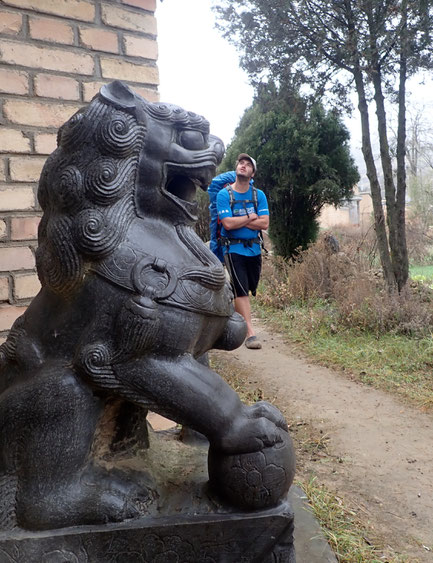 It was seeing Timb living out this dream I've heard him talk about as long as I've known him.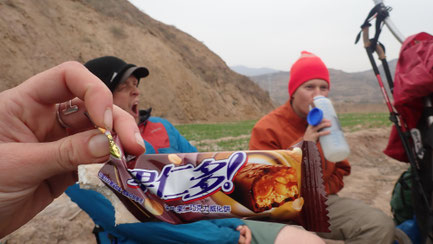 It was the glory of finding a hotel room with heat, only to discover that the water didn't get hot or finding "fake Snickers," only to discover literally no resemblance to an actual Snickers (or the wrapper for that matter).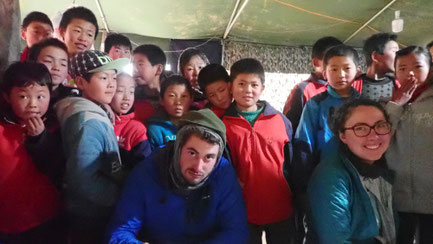 It was feeling uncomfortable, enthralled, honored, weirded-out, etc. by all the people who just…stopped and stared.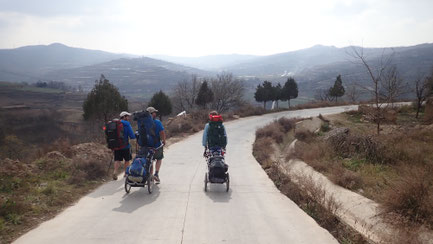 It was dirt roads, highways, rock roads, frontage roads, city streets, flat roads, definitely not flat roads, and even some…roads??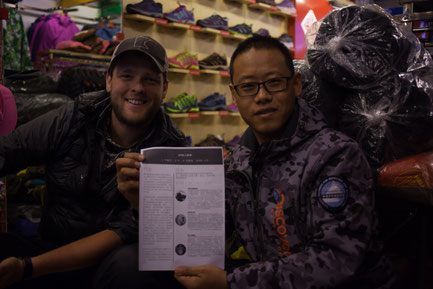 It was hearing Paul enthusiastically, and sometimes randomly, reach out and make new connections; new friendships.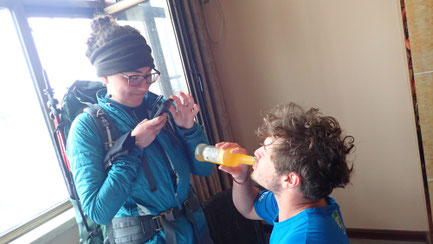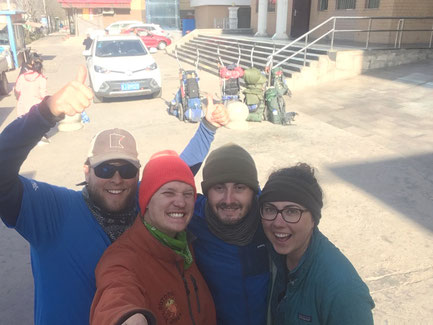 It was laughter. And so much fun. And I'm really going to miss it.